Token Economy Set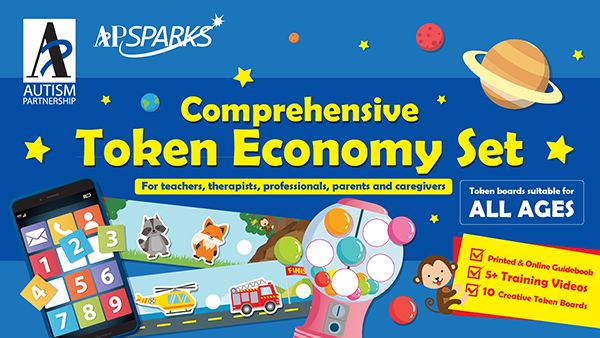 Including 10 token board designs and a guidebook with 5 teaching videos, this Token Economy Set is an extremely effective contingency management system and is designed to help children to:
1.Increase desirable behavior and decrease undesirable behavior
2.Learn to self-monitor
3.Visualize the progress of a task
4.Accept and work for delayed reinforcement
The language of online guide book
English
Format
Tool + Online Guideline
Price (Exc. Shipping cost)
Original Price: KRW 67,500
Online Price: KRW 54,000

Chuseok Event Price
KRW 38,000
Event Period: 2020.9.15 ~ 2020.9.29
Payment method
Please submit your book purchasing application through the following link and send the book fee to the bank account. Link: https://forms.gle/WN4CyMHYgjUssTrz7
Bank Transfer
Bank Account: Citi bank 110-01369-244-01
Account holder: AP Korea
*Shipping cost is not included in the book price.
*We will contact you when the stock runs out.
*Books sold are non-refundable.